HVAC Web Connection consists of a network of HVAC/R & Plumbing communities that offers the flexibility to deliver your advertising messages to a national and/or regional market.
HVAC Web Connection is the best choice for your digital & social media advertising goals. With a growing network of eight HVAC/R & Plumbing community websites, 75K+ newsletter subscribers, long-standing social media presence with a massive 300,000+ dedicated followers, advertisers can promote their products & services, generate qualified leads, reach new markets, develop online brand awareness, and expand their messaging reach to a broader audience across multiple mediums.
Request a Media Kit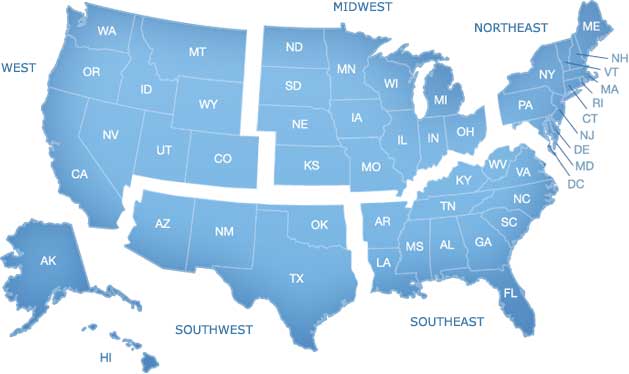 ---
National & Regional Banner ads
Banner ads can display regionally (run of site) or nationally
(run of network). They are a great way to drive traffic to your site, generate brand awareness, and promote products and events

- Target nationally or specific regions of the US.
- Run different banners on each site.
- Change ads as often as you like.
- Free premium directory listing with any year-long banner ad.
- Free banner ad design.
- Detailed metrics provided: click throughs and page views.

Featured Product/Company
BEST VALUE AND EXPOSURE!
This comprehensive advertising package incorporates search
engine marketing, email marketing, social media, and premium home page placement to achieve multiple marketing goals. Plus, the benefits of this package keep on delivering because your exclusive, keyword optimized page remains on our site indefinitely. .

A one time charge includes:

- Exclusive webpage featuring your product, service or company.
- Your product, service or company featured on our home page.
- Archived on our "Featured Products/Company" page.
- Inclusion in our e-Newsletter to over 75,000+ HVAC professionals.
- Social Media post to over 300,000 followers.
---
Featured Job Placement
Fill your current hvac/r & plumbing job vacancies. Your job posting will be featured under "Featured Jobs" section on the home page of one site of your choice.
Plus we'll also run a 336x280 banner ad for 3 months on the website of your choice.
Just send us the job title, a brief description, and linking url and we'll do the rest.
---
Exclusive e-BLAST
Our e-blast allows you complete flexibility in messaging and
timing. Provide your design or we can design if for you.
Your completely custom eblast can include unlimited images, text and links. Your exclusive message will be emailed to our database of over 75,000 highly engaged HVAC/R and plumbing professionals.
---
e-NEWSLETTER SPONSORSHIP
Our quarterly e-Newsletter is delivered to over 75,000 industry
professionals eager to be kept informed of new products, industry
news, events, and more . Your full size banner (468 x 60) will
display on the top and bottom of our newsletter.
*Only one sponsor per issue.*
---
Social Media Posts


HVAC Web Connection has partnered with Premiere HVAC Media LLC to offer social media marketing.
Premiere HVAC Media LLC is the creator of HVAC-Hacks.com, an interactive community that allows contractors to share their funny and sometimes unbelievable images and videos of "hacks" they encounter while on the job. With over 8,000 community submitted images, it serves as a necessary reminder of why you should always use a pro. Don't be a hack!
With a massive 300,000+ dedicated followers across Facebook, Twitter, Instagram and LinkedIn, HVAC-Hacks social media posts are a great place to showcase your products, services and events to their hundreds of thousands of hvac/r & plumbing friends.
---
Directory Listings
Listing in our HVAC directories will increase qualified traffic from ready-to-buy local customers while increasing your websites positioning in major search engines.

Add your company listing to multiple directories for additional exposure and savings!


Premium listing $150.00 per year. Listed above Enhanced and Basic Listings! Includes; full-color company logo, phone number in bold, hot links to your important website pages, bold listing within alphabetical listings, unlimited category listings. View example
Enhanced listing $75.00 per year. bold listing within alphabetical listings, unlimited category listings.
Basic listing $50.00 per year. Alphabetical listing in any one category.
---
Save time and effort by combining the power of digital & social media advertising under one roof. Our unique regional and national advertising options also make the most of your budget by placing your advertising message only where you need it.

Let us show you how even the smallest investment can put your products and services in front of an engaged hvac/r & plumbing audience.

We can also aid in the design and creation of an effective advertising plan, acting as an outsourced marketing agency for those customers that require this level of expertise.

We're happy to support your product and company news. Summit your press releases, events and training here info@hvacwebconnection.com